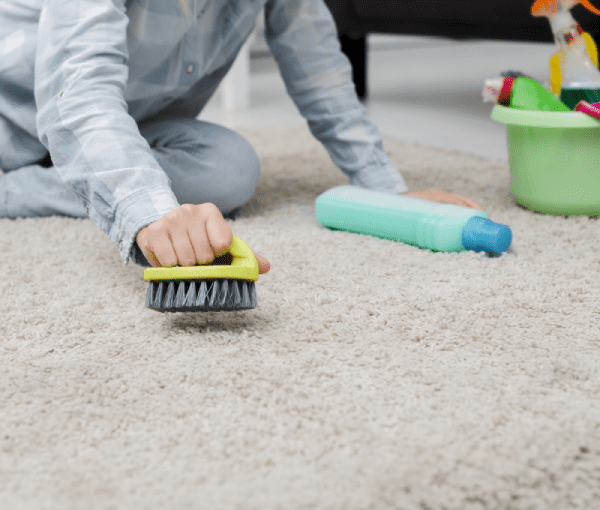 Looking for carpet cleaners in London?
Maintaining your carpets and delicate rugs in an impeccable condition is essential for keeping up the good level of hygiene in your living premises. Many homeowners are mislead and assume that regular hoovering is enough to preserve the good looks of their rugs but as it is only superficial procedure dirt and bacteria remain deeply embedded in the fibres. Nice and Clean London is here to give you an easier and more convenient solution – our professional carpet cleaning London services are affordable and efficient!
Why You Need Professional Assistance in Carpet Cleaning?
Carpet cleaning is a lot more than simply vacuuming or sweeping on a weekly basis. Of course, regular maintenance is necessary in order to keep the good condition of your rugs for a long time. But manufacturers do not tolerate running deep carpet cleaning done by non professionals. The reason is that you may experience various problems resulting from an incorrect procedure. The most common mistakes that might occur are two: over-wetting and overuse of cleaning detergents.
Professional cleaning of the carpets is required at least once a year. The experts have useful knowledge and valuable experience, so you will undoubtedly see the difference.
Why Choose Professional Cleaning Services Nice and Clean London?
Once you realize the necessity of professional interference in your household duties, logically the next question is how to choose a company. It must be reliable, with a good reputation amongs the customers.
Our company is popular with tireless, experienced cleaners, who are ready to deal with every cleaning issue in front of them.
Here are the two different types of cleaning the carpets – Steam and Dry Cleaning.
They differ a lot from each other. The good news is that our teams do specialize in both types of cleaning. You need to choose good cleaning company as the professionals must choose the proper types of cleaning, for example the steam cleaning will damage carpet that must be only dry cleaned. You see where we going with that! That is why we train our team to a high level and make sure that they are supplied with state of the art carpet cleaning equipment.
Our company always tries to fit any budget that is why we do have special offers. We are happy to confirm that if you book end of tenancy cleaning service together with carpet cleaning, then you will receive 50% OFF the carpet steam washing.
Onsite carpet cleaning London
All our carpet cleaning service in London are conducted onsite at your home or office. We use professional carpet washing machines, thus your carpet will be freshly washed and dry in a matter of couple of hours. While our professional carpet washing technician is onsite he will determine the condition and type of your carpet. Then he will choose the most suitable method of cleaning. This will be steam carpet washing or dry carpet cleaning.
Professional Steam Carpet and Upholstery Cleaning Process:
Here is small example of the carpet cleaning process:
* Moving furniture and other items obstructing our ability to
provide an optimal clean (within reason)
* Pre-treatment of any stains, dirty patches, and high traffic
areas
* De-odourising of cleaned areas
* An average drying time of only 2 to 3 hours.
Professional Dry Carpet and Upholstery Cleaning Process:
If your carpet, rug and/or upholstery is made from delicate fabrics or natural plant fibres, such as jute, sisal, seagrass, rayon, velvet, suede etc., we offer dry cleaning since those fabrics might be damaged by water. Dry cleaning relies on a dry chemical solution and minimal amounts of moisture in removing stains or other unwanted particles, without risk of damage to your carpets, rugs and/or upholstery. However, in some cases
stains may have caused a permanent damage due to the discoloration of the natural carpet fibres.
We request that you are available to inspect the premises with one of our cleaners after completion to ensure complete cleaning satisfaction.
In addition to professional carpet cleaning services, we recommend the application of a stain protection solution, commonly known as Scotchgard-protector, following any upholstery cleaning service. All our cleaning technicians are equipped with a variety of stain protectors to suit every fabric type, and will perform a thorough application of stain protector upon request. The use of a stain protector such as Scotchguard is known to improve the longevity of any upholstery, and will dramatically increase the interval before another professional cleaning is needed.
Check out some of our main advantages: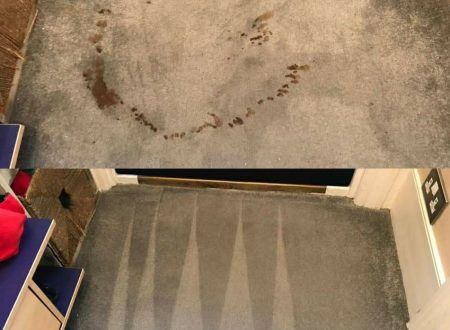 Our service include:
Please note that our professional carpet washing services are not only suitable for carpet but for:
Sofa
Couch
Mattresses
Curtains
Blinds
Areas:
We are happy to confirm that our professional carpet washing services are available in the whole London area as well as Portsmouth and Guildford areas. Do no hesitate to contact us and we will confirm availability for your area. One of our main advantages is that we are able to provide same day carpet washing service.
PRICES
Steam Cleaning
| | |
| --- | --- |
| Bedroom | £25.00 |
| Living/dining room | £30.00 |
| Through lounge | £45.00 |
| Flight of stairs | £25.00 |
| A small rug/carpet | £15.00 |
| A large rug/carpet | £27.00 |
Dry Cleaning
| | |
| --- | --- |
| Bedroom | £40.00 |
| Living/dining room | £48.00 |
| Through lounge | £73.00 |
| Flight of stairs | £40.00 |
| A small rug/carpet | £25.00 |
| A large rug/carpet | £43.00 |
* Minimum charge applies for both steam and dry cleaning.
What about your upholstery? It definitely needs some refreshment, so learn more about our professional upholstery cleaning!

Top frequently asked questions about carpet cleaning
Q: Do you offer special carpet cleaning prices?
A: Yes, we do offer special carpet washing prices when you book regular carpet washing service (every 3 months, every 6 months or every 9 months). Or when you book your carpet cleaning together with the tenancy cleaning.
Q: How long after washing I can walk on my carpet?
A: We do use special carpet washing equipment and we do extract up to 90% out of the water and the moister from the carpet. Thus you can safely use your carpet only 3-4 hours after washing.
Q: Do you only wash carpets?
A: No, we provide additional services such upholstery cleaning. Thus we can take care of the cleaning of your sofa. We do also provide and
curtain and mattress cleaning service
.
Q: Are you able to remove any carpet stain?
A: Our carpet technicians work hard and do their best to remove any stain. However please note that some stains are permanent.
Q: Do you clean fine and oriential rugs?
A: Yes, we do clean oriential rugs and carpets made of special materials (such as sisal, sea grass, etc). We provide Dry Carpet Cleaning service for those type of carpets and rugs.
Q: Do you move furniture while washing the carpets?
A: We do move furniture within reason. Its best if the room is empty prior to the service. Otherwise this may result in additional charge for moving big heavy furniture.
Q: Which method of carpet cleaning is best?
A: Based on the type and materials your carpet is made of. We will choose the most suitable method of cleaning. Thus either Dry or
Steam Carpet Cleaning
Q: Do you provide spot treatment and removal?
A: We do provide spot treatment and spot removal service
Q: Do you offer Scotch Gard Application Service?
A: Yes, in additional to our London carpet washing services, we do provide Scotch Gard Application.

Q: My dog/cat pee on the carpet are you able to remove the stain and the smell?
A: We remove cat/dog pee with great success, however you need to contact us as soon as possible. As the pet urine is natural acid and may resolve in permanent stain if not treated on time.

Q: Do you offer commercial carpet washing service?
A: Yes, we do offer service for commercial properties, such as: banks, hotels, cinema theaters, etc.

Q: Do you offer carpet cleaning service on short notice?
A: Yes, we do offer carpet cleaning booking on short notice. Please note that service may be to availability in your area.

Q: How much does carpet cleaning cost?
A: Our prices start from £25.00 per bedroom.

Q: How often I should wash my carpet?
A: That depends of the traffic on the carpet and whether they are pets in the house. For example if this is high traffic area the carpet must be washed more often. The period may range from once a month to once per two month. However if this is standard domestic property with no pets. Our recommendation is to wash you carpets at least twice per year.