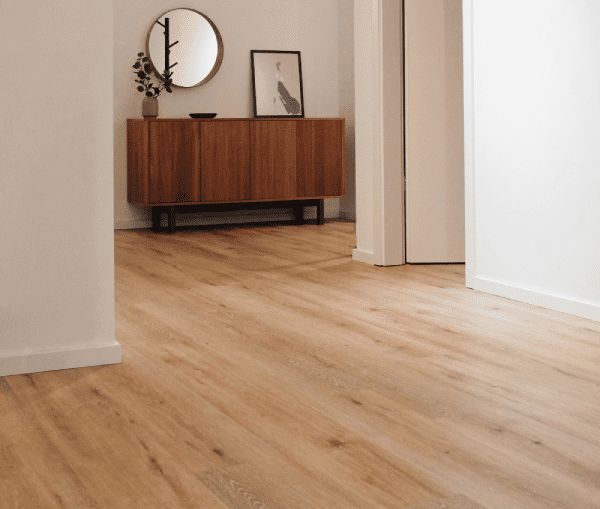 Floor Cleaning
What is hard floor polishing?
Wooden and natural stone floors are popular flooring solutions as they are functional and relatively easy to maintain. They are a big investment and the regular cleaning as well as refreshing procedures are essential in order to preserve the good looks for the years to come. In this line of thought performing hard floor cleaning is a necessity. It is a demanding procedure that requires the appropriate knowledge and machinery.
Relying on professional technician is recommended – performing the task by yourself doesn't guarantee you a satisfying outcome and you can easily damage your flooring. Nice and Clean London is a distinguished company with many years of experience in the field. Scratches and stubborn stains are impossible to be removed without professional assistance. The methods and techniques our London hard floor cleaning professionals use result not only in visible effect and polished finish but also in elongating the lifespan of your splendid flooring.
Floor Polishing
Unfortunately depending on the condition of the floor, simple floor cleaning may not do the job. But there is no room for worry. Our hard floor polishing services are designed for deep cleaning of your floor. We have special team that undergo special training for floor polishing and floor repair services. Thus we are not only to assist with the deep cleaning of your floor but with its repair as well.
Our services are suitable for residential and commercial properties. We have many regular residential customers who let us service and maintain their floors on a regular bases. Then they have the piece of mind that their flooring is in great shape.
As for our commercial customers, due to the size of the commercial flooring we offer special prices and service. Mainly as most of the times the service is provided out of business hours. Our services are suitable for:
Hotel lobby
Retail stores
Museums
Schools
Airports
Sport halls
Fitness spaces
any other commercial spaces
Our services:
In order to provide great results and to achieve customer satisfaction. We have trained our team to work and maintain the different type of flooring properly. In addition we supply our floor cleaning team only with the latest modern equipment used in our industry. We use only Klindex floor polishing machines which are the leaders in polishing of any type of flooring.
Our hard floor polishing portfolio covers large amount of different flooring surfaces:
Marble cleaning and marble polishing
Terrazzo polishing
Limestone cleaning
Travertine flooring
Concrete polishing
Tile cleaning
Grout cleaning and grout replacement
Please note that if your floor is not serviced correctly may be damaged permanently. That is why our advise is to always use professional floor cleaning services. Call us and receive your free quote today!
Hard Floor Polishing Price
The prices are based mainly on the condition of your floor. We do our
best to offer the best possible prices for the best service. However
please note that each floor is quoted separately (due to its condition),
thus you can send us pictures online. Alternatively we can organize
free of charge onsite meeting.
Our general prices start as low as £15.00 per sqm. Please note, minimum charge applies on each order.
In addition to our floor polishing services, we offer and carpet cleaning
service. Thus even if you do not have hard floors or you do not need
cleaning of your hard floors at the moment. We can always assist you
with the carpet cleaning.
Call us today, our customer service representatives are available
online 24/7 for you. We will be happy to offer you free quote and
provide you with free advise on how to treat your floor.
Frequently used questions about floor polishing:
Q: Are you able to polish my countertops?
A: Yes, we do provide worktop and counter top polishing.
Q: Do you offer floor restoration service?
A: Yes, we offer not only polish but whole complete floor restoration service.
Q: Do you provide terrazzo polishing?
A: Our professional services include terrazzo cleaning and polish.

Q: Are you able to restore marble floors?
A: Yes, our team is trained to restore marble floors and marble surfaces.

Q: My floor was not maintained for long time, should I replace it or restore?
A: Our professional advise is to restore it. It will be much cheaper and we are capable to renew your floor in fraction of the price of new.