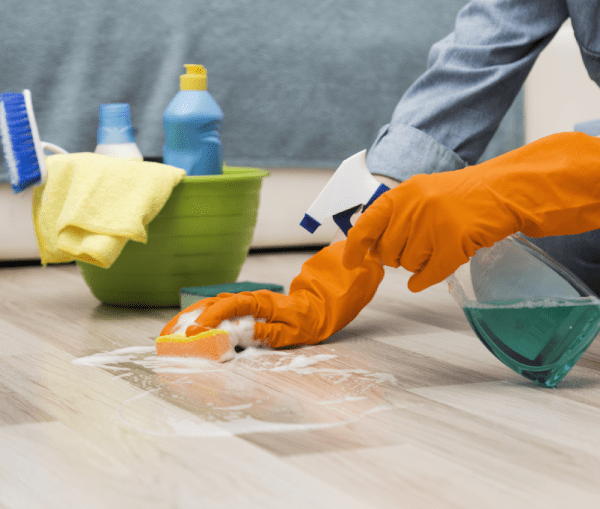 Deep Spring Cleaning
Spring represents a new beginning – it is the moment when nature awakens after the cold winter has gone, that is why this is the best time for spring cleaning. Don't you think that everyone and everything deserves a chance for a new life? Your home is no exception!
Running domestic cleaning on а regular basis doesn't mean spring cleaning is not necessary – just the opposite! Spring is the best time for such a comprehensive cleaning task. It is warm outside, but not too hot, so you can freely open the windows. You won't have to worry about having unwanted 'guests' – insects of various kinds.
Why not use professional cleaning service to save some time and efforts? All the clutter will be removed and your home will be cleaned from top to bottom.
More About Us and our Deep Cleaning Services
Our company Nice and Clean London has been in the cleaning business for more than 10 years. We are rapidly improving our expertise to be able to deliver satisfying results at a fair price.
Our cleaning specialists are fully trained, possess advanced equipment, and lots of motivation to achieve impeccable results! You can choose from spring cleaning of your whole office, house, studio or flat and sanitising your kitchen or bathroom separately. In addition you can take advantage of our disinfection and antiviral sanitization services which are perfectly suitable in those difficult COVID 19 times
Here is what we offer you in a brief:
Regardless of its name, spring cleaning must be performed at least two times a year – during spring and autumn. That is what it makes it similar to our Deep One Off Cleaning
Get in touch with our Customer Service Agents, so they can give you detailed answers to any of your questions. We are ready to prepare an individual quote, complied with your priorities and personal schedule. After our job is done, you will be happy to find your home fresh and sparkling clean!
Spring Cleaning Prices
Deep cleaning
£16.00 per cleaner per hour with your cleaning equipment and detergents. Minimum four hours of cleaning.
£18.00 per cleaner per hour with our cleaning equipment and detergents. Minimum six hours of cleaning.
Need another service? Find out more detailed information about our reliable regular domestic cleaning, available in London and Greater London!