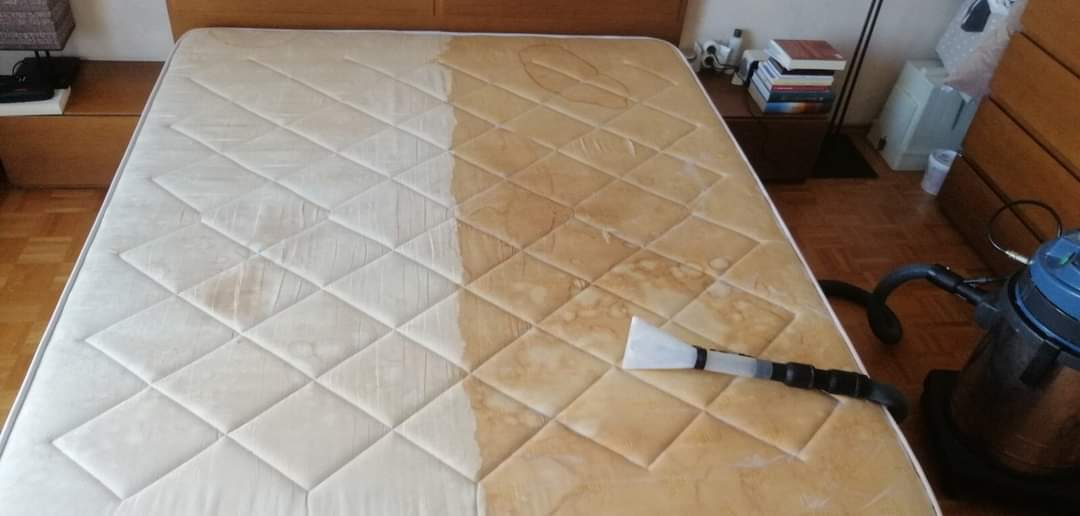 Is your upholstery clean?
Upholstered furniture is among those small details which make the house a home. You can get creative with the choice of decorative pillows, curtains, mattresses thus express yourself in an original way. No matter how hard you try to protect your furniture, stains may always occur. And of course the house pets and small children are always helpful when it come to making stains.
It is very good to know that every material (fabric, leather, suede, etc.) require different kinds of cleaning care. In order not to make any irreversible mistakes, relying on expert help is the safest decision. The professional upholstery cleaners know exactly how to achieve impeccable final results!
Different types of upholstery cleaning
You should note that they are 2 main types of cleaning or washing upholster. Both of them are sufficient when done by professionals and most importantly when the manufacture instructions are followed.
Steam cleaning of the upholstery
The first one and most commonly used is
upholstery steam cleaning
. This the most powerful method of cleaning and the process includes actual washing of the material. The steam cleaning is mainly on the standard type of materials. However please note that cleaning method must be used only as per the manufacture instructions. As it might damage the materials. The good news is that our upholstery cleaners are highly trained and we work only with state of the art
steam cleaning equipment
Dry cleaning of the upholstery
The second type is Dry cleaning of the upholstery. This method is much different from the steam one. Mainly as the dry cleaning is used on special type of materials (such as linen, silk, velvet, etc). The process of cleaning does not include washing but applying powder, which is later hovered back along with the dirt. Please note that the dry cleaning is perfectly safe for your kids and pets.
Professional upholstery sofa cleaning London
Upholstery sofa cleaning is the process of cleaning the fabric of the sofa to remove dirt, stains, and other contaminants. This type of cleaning is typically performed by our professional upholstery cleaning technicians.
Based on the materials of your sofa we will choose the most appropriate method of cleaning. This depends mainly on the type of fabric and the extent of the stains or dirt. The most common methods for cleaning are steam cleaning, dry cleaning, and spot cleaning.
The Steam cleaning is popular method for upholstery cleaning because it is effective at removing dirt and stains and it can also help kill germs and bacteria. During the process, a cleaning solution is applied to the fabric and then a high-pressure steam is used to loosen and remove dirt and stains. We use the latest equipment for steam upholstery clean. Thus we can ensure great results. We do extract up to 90% out of the dirt and the water. So you can safely use your sofa after 3-4 hours after we are done.
For the sofas made out special materials, such as leather, velvet, sea grass, silk, etc. We use the dry cleaning method. Please note that this is the only suitable method of cleaning. The steam cleaning may damage your sofa. It involves using a dry cleaning solvent to remove dirt and stains from the fabric. This method is generally less effective at removing stains than steam cleaning, but it is a good choice for delicate fabrics that cannot withstand the heat and moisture of steam cleaning.
Frequently asked question about upholstery cleaning
Q: How much does it cost to clean fabric sofa?
A: The price depends on the size of your sofa. However for example the price for 2 seater couch start as low as £25.00.
Q: How soon can you come to wash my couch?
A: We do offer service on short notice. Depending on availability we may be able to attend in the matter of couple of hours.
Q: How soon I can use my couch after washing?
A: You can use your couch in 3-4 hours after washing.
Q: My couch is badly stained, should I wash it or replace it?
A: Based on our professional experience its best to try to clean it first. The cleaning service will be much cheaper.